Capability as Key Differentiator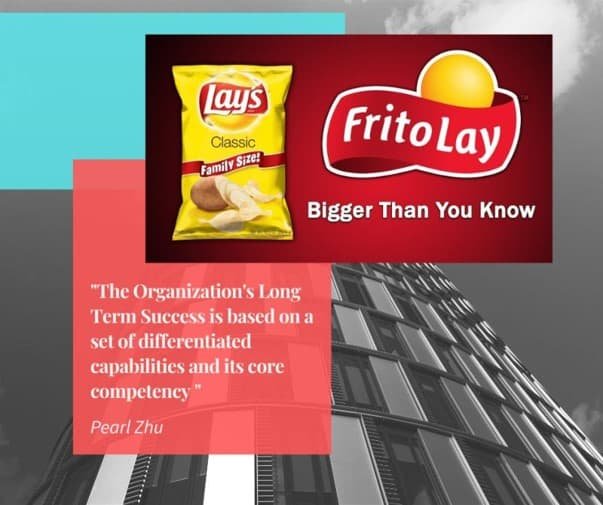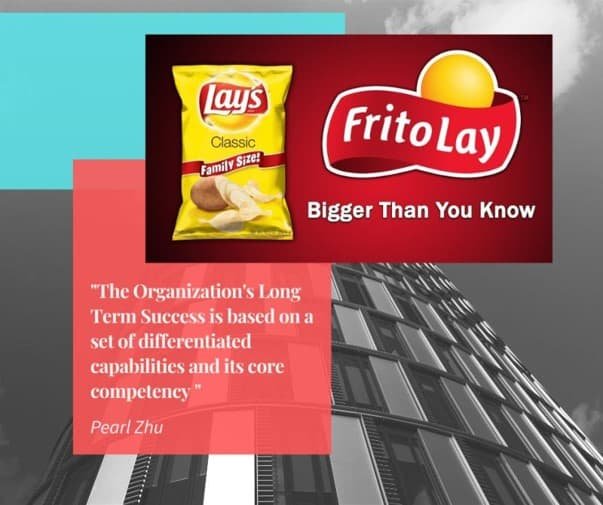 With their differentiating capability of Direct Store Delivery (DSD), Frito Lay has become one of the best performing, globally distributed snack food companies in the world. DSD is not unique to them as many consumer-packaged goods companies use it. But Frito Lay managed to sustain a clear dominance in getting the right product to the right place at the right time.
Frito Lay's sales executives are skilled and fully aware of the processes required for every visit. The company also developed a hand-held system which efficiently combines with their Direct Store Delivery capability to achieve results.
Frito Lay has few layers, and highly tuned data insights to maximize effective responsiveness to competitive and customer dynamics at a regional and local level. "It is through their high level of standardization and end-to-end integration, that they had no tolerance for any attribute that may compromise front line focus or executional excellence" (Strategy&, 2014).
For a company to qualify as "World-class", they need to have a differentiating capability in which they should be better than anyone else. This combination of data-driven practices, conducive behavior, and optimized capability produces consistent performance outcomes.