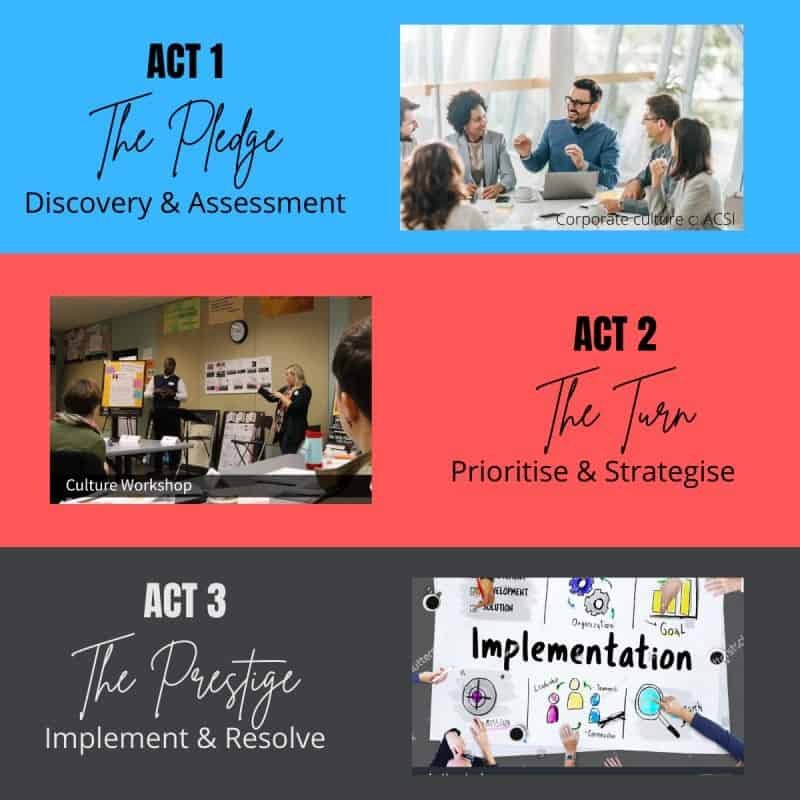 The 2006 movie The Prestige – features Hugh Jackman – Christian Bale and Scarlett Johannsen in a story about 2 rival magicians who try to out-do each other's magic tricks.
Michael Caine plays a mentor and explains the three parts of a magic trick – using the disappearing bird trick.
Part one is the pledge, where the magician shows you something ordinary, like a bird.
Part two is the turn, where he does something extraordinary, like make the bird disappear.
But this isn't enough. There must always be a third part,
the prestige, where you must bring the bird back.
Only then will the audience applaud.
At CPC we apply a similar process because CPC helps clients to;
1. Assess and reveal their existing Culture challenges – the pledge
2. Develop and prioritise actions to be taken within 90 days – the turn
3. Apply the CPC Roadmap to Achieve World-class Performance – the prestige!
Check out the CPC Roadmap for your self – https://lnkd.in/gs2pvr7