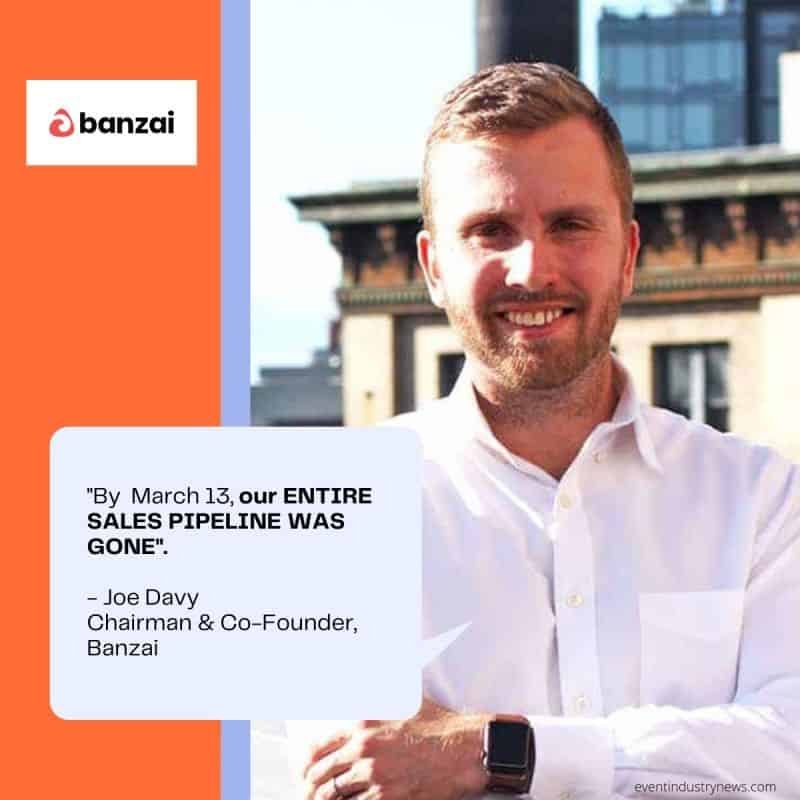 Banzai's calendar is heavily booked with virtual events, including for big tech names Google and Hitachi after losing their entire sales pipeline. How did they do it?
Nobody knew if face-to-face gatherings would be back to normal in a few weeks, or months. Joe Davy was concerned especially with only 13% of company revenue coming from internet meetings and the rest with in-person gatherings.
Davy and his team almost immediately decided to focus on virtual events. Here's the catch: the company had LITTLE expertise with virtual events. SO, THEY BOUGHT ONE THAT DID. The acquisition was a huge risk, but it paid them off BIG TIME. Business has been on the rise, and Banzai has grown to 90 employees with about 10 from the acquisition.
Sometimes change in a crisis is just what you need to consider a paradigm shift. If you fear change, you are already on the back foot and more likely to make mistakes and lose the opportunity to take a calculated risk. If you want your business to survive, be change-ready! Make readiness to change a part of your culture.
© LA Times