Diagnostic Tools
At CPC, accurate diagnosis is vital in our performance consulting process. Our powerful assessment tools allow critical performance areas to be exposed and highlighted.
Performance Culture
Do you have a conducive organisation culture that supports great performance? How do you know if your organisation has a good performance culture?
The Denison Organisational Culture Survey (DOCS) system leads the way in this arena. It is based on credible, empirical research and depicts an organisation's culture with a 12 index circumplex.
CPC is an avid and expert user of the DOCS tool to facilitate accurate diagnosis of critical issues and recommend corrective action. We have performed this work with several clients with great success. It is clear that DOCS-based data-driven change initiatives are far more successful when culture is addressed at the start. Find out more about the DOCS model in the short video below.
You may also visit the Denison Consulting website for more information on DOCS , check out this article on what the survey measures, or to try the sample DOCS survey.
Check out some of their sample profile reports here.
Team Profiles
Team Management Systems (TMS) is recognized as the foremost integrated system of work-based, research-proven assessments and feedback instruments worldwide. The TMS approach focuses on identifying and understanding key work elements that prove to be a reliable and valid focus in explaining why some individuals, teams, and organizations perform, work effectively and achieve their objectives, while others fail.
At CPC, we have proprietary access to the acclaimed TMS suite of individual and team profiles, for instance:-
Team Management Profile (TMP) – individual team member profile
Linking Leader Profile (LLP) – a 360-degree leadership profile based on 13 attributes
Opportunities-Obstacles (QO2) Profile – profiles the disposition to change via 5 key factors
Strategic Team Development Profile (STDP) – profiles functional teams on a 360-degree basis, to explore the characteristics, issues and challenges faced by the team on 8 dimensions
Find out more about the TMS in the short video below, or visit the TMS website to view the complete suite of diagnostic tools.
Check out a sample report here.
Recent research shows that over 90% of C-suite executives identify culture as crucial to performance, and that improving organisational culture improves company value. And yet only 15% say their firm's corporate culture is "where it needs to be."
This is where we FOCUS. Our unique way of leveraging Culture-driven change via our Roadmap process, directs and positions your organisation to achieve World-class Performance.
Roadmap to World-Class Performance
One Critical Issue at a Time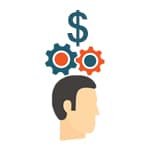 DISCOVERY
Exploration of challenges & key concepts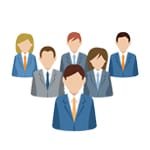 ASSESSMENT
Gather Data
Critical Issue
DOCS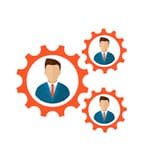 STRATEGY
Strategy Session
Now/Where/How
One Page Plans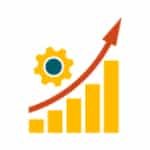 RESOLUTION
Action
CPC-F
Performance/Skills session
Review
DOWNLOAD PDF