We provide highly effective training workshops and courses in developing leadership skills, strategic planning, change management and team development.
Denison Organisational Culture Survey The core diagnostic used in our work, is the acclaimed Denison Organisational Culture Survey.
This powerful tool captures data around 12 factors. The findings are revealed in a debrief which will pinpoint the organisation's Critical Issues.
The resulting action plan prioritises 1 Critical Issue that will optimise the path to World-class Performance. This provides a laser-like focus and allows resources to be deployed with greater conviction.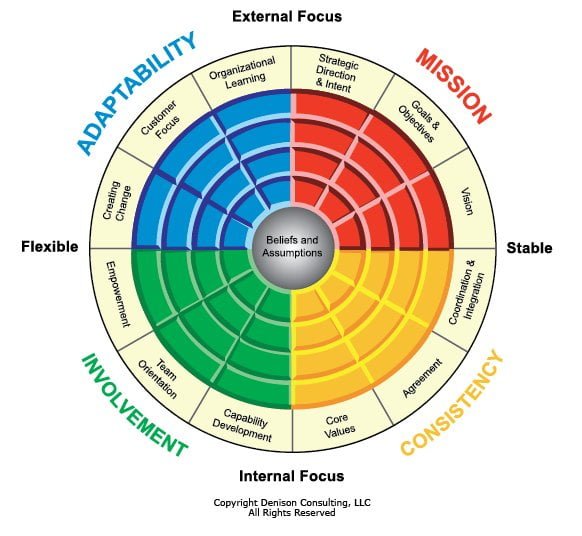 Customised Client Workshops (sample)
Recent research shows that over 90% of C-suite executives identify culture as crucial to performance, and that improving organisational culture improves company value. And yet only 15% say their firm's corporate culture is "where it needs to be."
This is where we FOCUS. Our unique way of leveraging Culture-driven change via our Roadmap process, directs and positions your organisation to achieve World-class Performance.
Roadmap to World-Class Performance
One Critical Issue at a Time