The surge in COVID has increased not just staffing concerns but customer worries too, according to a study released by ScotPac on SME Growth Index research poll. The survey is Australia's longest-running, in-depth research on small business growth prospects.
"Staff issues were nominated as a key concern by almost half of the business owners. They are struggling to keep existing staff on the job and to find new staff to ensure their daily operations.
The report also highlighted that business owners were most worried about government compliance, cash flow, and finding enough time to complete tasks.
Cash flow was nominated by 81.5% of SMEs, meaning, accountants and financial advisers are becoming increasingly important to SME's. Cash flow is a key indicator of business performance and any downward trend should be forensically examined to ascertain causes.
Another significant concern for business owners was the new taxation measures (44%) and supply chain disruptions (27%). This was a growing cause for concern for SMEs even before the rapidly rising number of COVID cases across Australia.
A minority of SME's named closed borders and lockdowns (34%) and pandemic recovery (27%) as their biggest worries.
Also, more than four in 10 SMEs (42.5%) stressed sudden business model disruption.
Trusted advisers such as accountants, business advisers should be alert to these SME concerns in assisting their small business clients especially with information on ways to solve these issues.
"Whether it is restructuring the business, looking into mergers/acquisitions or finding new and smarter ways to fund the enterprise, there are many ways for SME owners and their advisers to alleviate the common pain points so many are enduring," ScotPac Executive Craig Michie said.
CPC are trusted advisers and while we do not provide HR services, we do assist clients in analysing current recruitment processes, engagement difficulties, retention tactics, and, of course, performance enhancement. We are ideally positioned to do this task due to our unique HPT strategy, tools, and expertise.
We use our Capability and Culture Matrix as part of our approach to resolving issues. This is where we are going to FOCUS. Our one-of-a-kind approach to driving culture-driven transformation through our Roadmap methodology guides and positions your company to achieve World-class performance.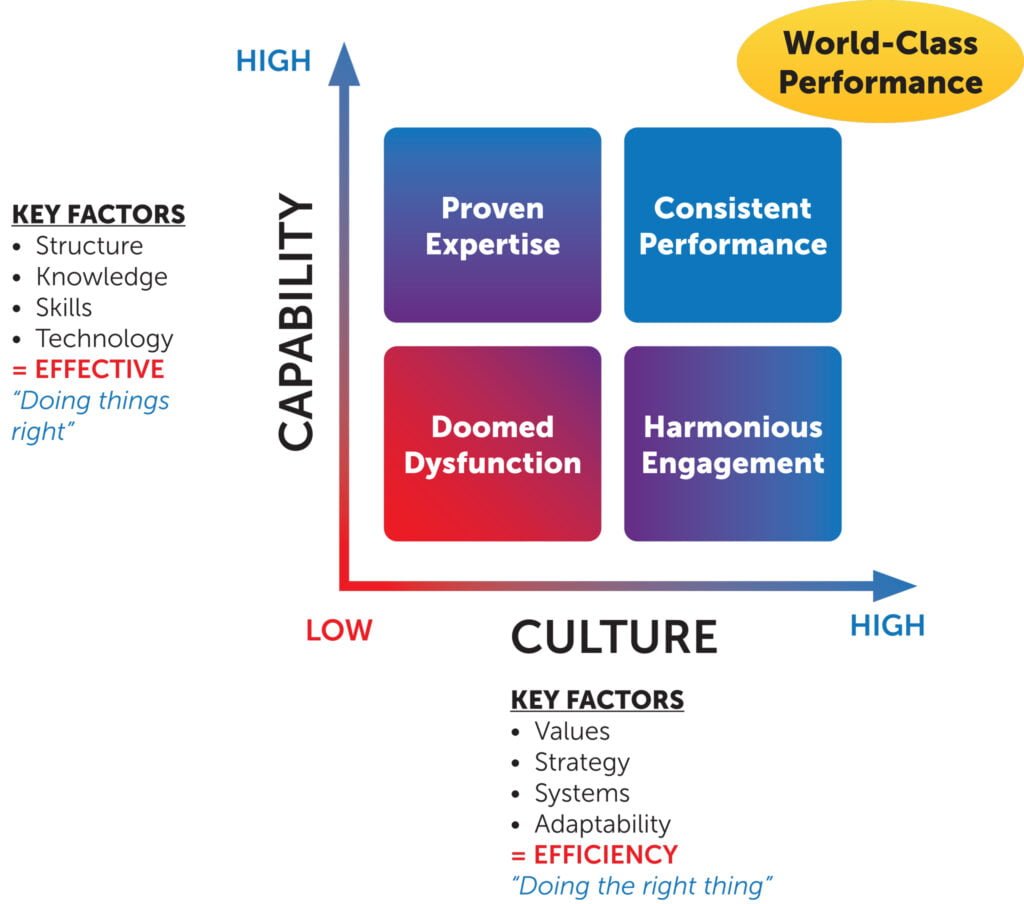 CPC Roadmap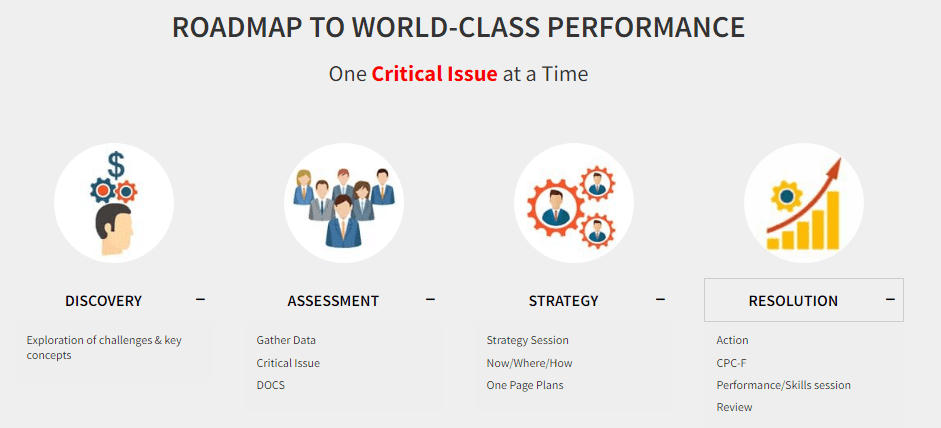 Read more of our blogs here: https://chalonpc.com/blog/