After a corporate HR career of around 25 years – Cliff founded CPC in 2001 noticed a gap in the market where HR didn't focus nor had the expertise – Performance Consulting. This is the niche space we occupy. Our focus is to diagnose and delver solutions that address challenges at the individual, team and organisational (Culture) levels. A group of similarly minded practitioners developed the early models which have been expanded and refined to form the science and methodology called – HPT, Human Performance Technology.
At CPC we have further developed the methodology to evolve our empirically proven CPC approach. We have worked with many world-class global organisations across Australia and in 15 countries in the Asia Pacific region. Our Roadmap features a structured process, that starts with Strategy and delivers Culture-driven Change initiatives. This produces desired levels of Consistent Performance which then positions an organisation to achieve World-class Performance.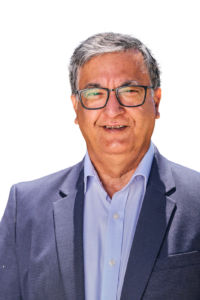 Cliff is the Managing Director of a human performance firm based in Perth, Western Australia. He has over 35 years of experience in senior Human Resources management roles as well as consulting, facilitation and training across several industry sectors throughout the Asia Pacific region. His assignments have seen him work with leadership groups from Australia, Singapore, Malaysia, Indonesia, The Philippines, Vietnam, Thailand, Hong Kong, Japan, and Korea, India and Pakistan and others in the Asia Pacific region. Cliff has worked with people from many diverse backgrounds and cultures and recorded many achievements in an extensive range of training and consulting activities. 
A key feature is his ability to accurately diagnose client needs. He then designs solutions that achieve true value in performance improvement and lasting behavioural change. Cliff's business and engineering background helps in the application of best practice business concepts that ensure results and sustain capability. His engaging and relaxed style is a feature that resonates with all cultures and people in the region. It is this ability that is sought in his work with several global companies' multicultural leadership teams, where he helps to draw out issues, to improve relationships, build leadership capability, improve effective teamwork and deal with organisational culture change and performance. 
He draws a high level of participation from all groups and is a keen and adroit exponent of experiential learning. His sessions feature a powerful and memorable, multi-sense learning mix, including discussion, simulations, activities, and music to stimulate learning and retention. He mainly designs and delivers customised solutions in leadership, team development, change management, strategy and management workshops for a variety of clients. 
In addition, Cliff also possesses expertise in human capital systems and regularly consults on core HR systems for performance management, recruiting and retention, induction and training, organisation design, employee engagement, talent management and organisation development. Cliff holds a Master of Human Resources Management degree from Curtin University and a Post Graduate diploma in Business (HRD). He is a qualified Workplace Trainer and Assessor (Aust) and is a Certified Trainer for the American Management Association. He is accredited in the Team Management Systems suite of diagnostics and Situational Leadership. 
Clients include BHP Billiton, ChemCentre, North Metropolitan Health Services, WA Farm Direct, Pfizer, Sandvik, Altana, Fluor, Temasek Holdings, Tsubakimoto Chain, TNS, OCBC Bank, SMBC Bank – Japan, Malaysia Marine Heavy Engineering, Petronas, and a raft of other global and Australian organisations. 
When not busy with travel and projects, Cliff relaxes with his family, enjoys playing percussion and singing at selected events. He is actively involved in local church activities and is part of the men's choir. He is also President of the local chapter of the Catena Association, a lover of smooth jazz music and enjoys watching his favourite local team – Dockers, in the AFL. Other interests are movies, reading the latest advances in neuroscience and leadership, and dining out. 
Are you still getting poor performance despite all the training?
Let us help you find the RIGHT SOLUTION.