Our Team
Chalon Performance Consulting (Australia)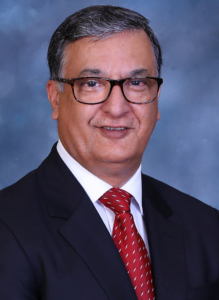 Cliff Chalon
Managing Director / Principal Consultant
Cliff Chalon is the Managing Director of Chalon Performance Consulting, an international consulting and training firm based in Perth, Western Australia, with branches in Malaysia and Singapore.
He has more than 30 years experience in Consulting, Facilitation and Training, across several industry sectors; notably with global companies in the Asia-Pacific region.
He has also consulted on and coached organisations in Organisational Development, talent management, and management development to align with strategic direction and change initiatives. Working extensively with global heads, senior leadership teams and technical specialists in national and global organisations across the Asia Pacific region, he has  also designed and facilitated programs to improve performances in Leadership, Strategic Planning, Performance Management, Team Development, and Change Management.
Apart from his reputation as a highly skilled advisor, facilitator and trainer,  Cliff is also a certified Workplace Trainer and Assessor (Aust), a certified trainer for American Management Association (AMA) training programs, and an accredited Facilitator in Team Management Systems (TMS) – a suite of diagnostic profiles.
When not travelling and working, Cliff relaxes by listening to music particularly swing and smooth jazz. He's a passionate supporter of the Fremantle Dockers AFL team! Other interests are reading, movies, concerts and WWII history.
Credentials
Master of Human Resources Management (Curtin University)
Post Graduate Diploma in Business
Diploma in Personnel Administration
Certified Workplace Trainer and Assessor (Aust)
Certified trainer for American Management Association (AMA) training programs
Accredited Facilitator in Team Management Systems (TMS)
Member of the International Society for Performance Improvement
Associate Fellow of the Australian Institute of Management